Our Pastor

In early 2009, the Lord led Wise Baptist Church into a time of transition as our long-time pastor, Ray Jones Jr., was led to announce his retirement. Since that time, Wise Baptist Church has been prayerfully working to find God's man for our church. The first planned step is to find an intentional interim pastor to lead us through our period of transition and then to begin a search in earnest for a full-time pastor.
We are excited, as a fellowship of believers, to watch as God's plan for our church unfolds.
Pastor Emeritus' Page
A Message from Pastor Emeritus Ray Jones: November 11, 2009
"Pastor Ray, do you enjoy retirement?" I still get that question, and I answer quickly: "Yes!" Retirement is being a good pilgrimage."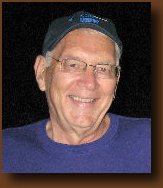 To begin with, we are blessed in having Dr. Bill Tatum as our Intentional Interim Pastor. Under God, Bill is a wonderful undershepard. This person enjoys being a part of the worshipping community from the congregation side of the pulpit! I am honored to pray for Bill in the task God has led him to undertake with us.
And Leigh, what a great blessing! You need only look at our youth and music programs to see the evidence of her good work. I am honored to pray for Leigh in her many roles in church leadership and for our superb instrumentalists, Susan, Susan and Gigi.
I have discovered again what it means to be part of a Sunday School class. I relish sitting with Carolyn in Bill Sutherland's class and hearing the dialogue as the scripture and its applications are discussed. I am honored to pray for Bill Sutherland as he leads that class.
I feel fortunate to be able, and welcome, to play a supporting role in the life of a church that I love dearly. The little red brick church in the county seat town is a place of unique qualities and blessings and I am forever thankful for our experiences together.
xIf you are without a church home, I encourage you to join us in worship and study and fellowship here at Wise Baptist. It is, indeed, a good place for faith, family and friends.
I remain, once your pastor, and always your brother and friend.
Ray Jr.
A Message from Pastor Emeritus Ray Jones
From your Pastor Emeritus
Just a few months ago, Wise Baptist Church acquired something it had never had: a Pastor Emeritus. I am excited that the little red brick church in the county seat town has one, and that the Pastor Emeritus is me, your rabbi, Dr. Scooter!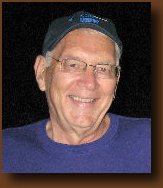 I read of a fictitious Baptist business meeting in which it was proposed to buy a new chandelier for the sanctuary. One rose to object vehemently: "Brother Pastor, we can't afford a new chandelier, we don't have any place to put it, and besides that, no one here knows how to play it!"
Well, since I now am one, I thought it well to look into exactly what it is that I have become. Emeritus, from Latin, is a term used when a person retires honorably, so that his former rank can still be used in his title. "This is especially important when such person might comment, lecture or write on a particular subject."
Well, I reserve my comments, lectures and writing to these subjects: I believe that very good years are ahead for our beloved church. I believe God is preparing a new pastor for us. I believe our deacons and Minister of Music/Youth are doing fantastic jobs in these interim days. I believe that God calls us to be faithful and patient in our prayers and support as we wait for the beginning of an exciting new chapter.
And, I believe I love you more!
Pastor Ray